CubicFun Toys Industrial prides itself as a leading innovator of 3D puzzles. Originated from southern China, we now have a global presence in more than 80 countries, with over 5000 point of sales distributing our products.
Being the first 3D puzzle industry player in China, we have established a strong competiveness by committing to professionalism. We design and produce a wide range of products, including themes of world's famous architecture, children's puzzle, hobby kits, etc. with 3 main lines, 15+ series, 400+ items in different styles, including licensing and OEM products. We also have trademark registrations in 42 countries as a trusted manufacturer.
CubicFun endeavors to offer a consultancy service, we have a design team of 30 professionals, own factory and other resources to cater all of our clients' needs. Our close involvement in all stages of product design, manufacturing, logistics and sales is a key reason why we have trustworthy business partners and become successful in 20 years. 

CubicFun places itself close to the market, our aim is to offer the best puzzling experience which incorporates fun, educational insights and familyhood, and it has become a framework guiding every aspects of our business.
CubicFun differentiates itself from other traditional industry manufacturers. We not only offer good products to customers, but also excellent services to our clients.
Our design process starts with feedbacks and proposals from our clients, moreover, thorough market research defining the correct items to be developed. Voices from our end customers and clients always take priority when we consider introducing new products to different markets, followed by supportive actions to help increase our products' competitiveness.

We are an BSCI member, all of our products are patent protected, comply with EN71, ASTM, GSV and other major toy manufacturing and souring standards, all pass Phthalates Test and Cd & Pb Test. We have trademark registrations around the globe.

Founded in 1994, CubicFun started as a business in gifts & souvenirs. CubicFun prides itself as a leading innovator specializes in design, manufacturing and distributing 3D PUZZLES. • The first Chinese 3D puzzle company • Revealed the first 3D puzzle item BD001 Giant House in 1998 • First entered overseas markets since 2001 • Trademark registrations in 42 countries in 2013, continue growing the number • A global presence in 60+ countries • 40000+ point of sales • National Geography global licensee • Now have 150 employees – 30 in the design team, 70 in factory, 50 in sales & support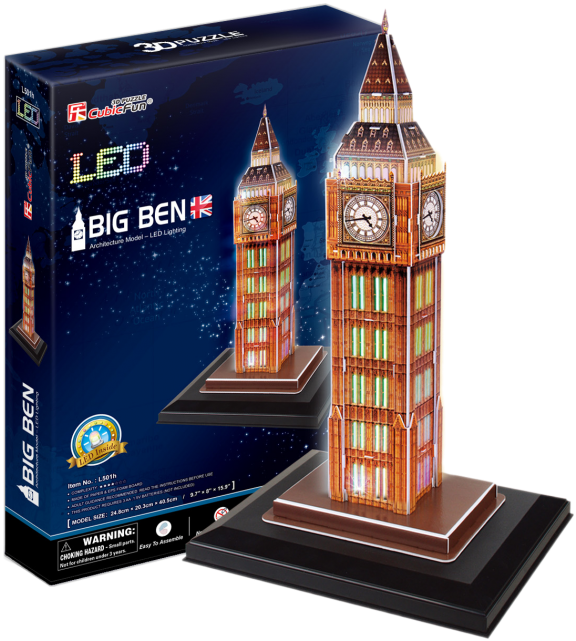 Our most popular products